Fighting COVID-19 with Nonwovens—#Coronafighters
The Nonwovens Institute (NWI) at North Carolina State University is proactively responding to the COVID-19 pandemic. Our aim is to fully leverage and fortify our facilities to produce facemasks that are desperately needed in the coronavirus fight. Join the fight and DONATE NOW.
The challenge in the USA and, indeed, the world is a shortage of both the most critical component – the meltblown nonwoven filtration media – and of the converting capacity to make a facemask.
Thus, with the full support of NC State, NWI is dedicating its meltblown and spunbond large scale pilot facilities and expertise to produce specially designed fabrics that can be delivered to USA manufacturers to assemble facemasks and is also investing in new converting equipment to locally assemble ready-to-use face masks for healthcare workers, and for public use. To learn more, please see the description (*updated* 8/09/20) of face mask technologies and products.
There are many opportunities for collaborators, partners, suppliers, and customers to engage in this fight by contributing to the needs for money, equipment, and materials as captured below.
What's Needed and How You and Your Company Can Help
NEED AREA
Cash Donation (online, check, wire transfer)
Equipment & Materials Donation
WHAT'S NEEDED
Investment support to scale-up nonwoven production, invest in new converting equipment, and increase capacity.
Equipment for production and maintenance, e.g., Reicofil Spare Parts for Production, nonwoven belts, SB and MB resins (polypropylene & PLA), forklifts, and product handling and storage equipment.
IMPACT
Accelerate time to full production of affordable facemasks that make a difference.
Ensures production reliability and resin supply for production.
If you have any questions, please contact nonwovens@ncsu.edu or Lorena McLaren, Executive Director of Corporate & Foundation Relations as lnmclare@ncsu.edu.
Learn More
How Will This Impact Normal Operations and Services at NWI During the Crisis?
NWI continues its efforts on forming filter media for facemasks to help in the current crisis.
We are monitoring the situation carefully and make a decision about how to hold the Fall IAB meeting soon.
Short courses will be offered online for the remainder of the year.  Details will be posted on our website shortly.
Access to facilities continues to be limited.  Starting on July 1, we have started offering virtual trials on our lab and pilot equipment.  Clients cannot be present during these trials.  
1.2-meter wide Meltblown pilot line: Dedicated to producing filter media for facemasks.  Limited virtual trials will be considered on a case by case basis.
1.2-meter wide Spunbond Labs: Dedicated to producing filter media for facemasks.  Limited virtual trials will be considered on a case by case basis.
Analytical Lab: Open for business.
Staple/Carding Lab: Open for business.
Fiber Science Lab: Open for business.
Labs and full service will resume fully when possible.  We look forward to continuing to serve your needs.
Spunbond High Efficiency Filter Media from The Nonwovens Institute Wins Innovation Award at RISE®
The RISE® Innovation Award was presented to The Nonwovens Institute at North Carolina State University for their Spunbond High Efficiency Filter Media. The product is a completely new approach to creating filtration media with the right efficiency at low pressure drop at a throughput of 350 kg per meter per hour. The pressure drop with The Nonwovens Institute's new filter is unmatched by any meltblown structure and doesn't require electrostatic charging.
read more
Dr. Hooman Tafreshi has joined NC State and the Nonwovens Institute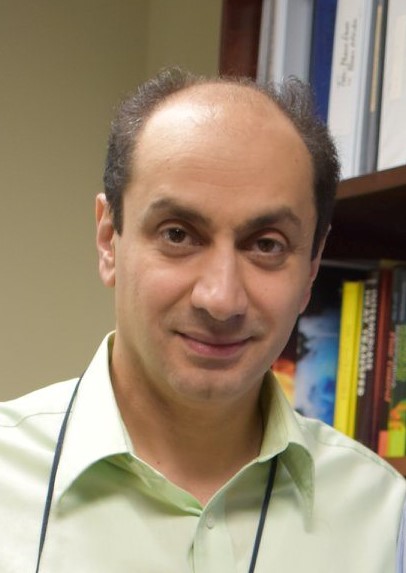 We are delighted to announce that Dr. Hooman Tafreshi has joined NC State as a faculty member in the Mechanical and Aerospace Engineering Department and is also the Associate Director for Research at the Nonwovens Institute.
Hooman's research is in the areas of computational and experimental multiphase flows. His main focus is on single and/or multiphase fluid, heat, and particle transport through fibrous media with applications in Separation Sciences. He is an active member of American Filtration and Separation (AFS) Society and also serves on the editorial board of Separation and Purification Technology journal. He has published more than 140 peer-reviewed journal articles in the above and other areas of thermo-fluid sciences. Hooman has been a member of the NWI family for over 20 years and has contributed greatly to NWI's research agenda.
NWI Expands Its Filtration Testing Capabilities
NWI has expanded its analytical capabilities and is offering services for testing and validation of filter media.  The additions include a new laboratory dedicated to testing masks and respirators.
read more
The current facemasks are built on two key developments: 1) meltblowing technology for the creation of fine fibers and 2) electrostatic charge.  These technologies date back to the early 1960's…
read more
The Nonwovens Institute (NWI)
is the world's first accredited academic program for the interdisciplinary field of engineered fabrics. Based at the Centennial Campus of NC State University in Raleigh, the NWI is an innovative global partnership between industry, government, and academe.