Filtration Testing Lab
The Nonwovens Institute offers a full range of filtration tests in its ISO 17025-accredited lab on the Centennial Campus of North Carolina State University.
NWI has expanded its filtration testing capabilities to include services for facemasks and respirators, along with filter media for automotive, HEPA and HVAC applications, among others. Importantly, NWI's Filtration Testing Lab is ISO/IEC 17025:2017 accredited, enabling it to meet NIOSH requirements for testing materials used in respirators, and it is outfitted with equipment to perform ASTM F2299 testing for the measurement of Particle Filtration Efficiency (PFE) at 0.1 microns.
Testing equipment available in NWI's Filtration Testing Lab includes:
PALAS MFP-3000-S fractional aerosol filter test
Two TSI 8130 machines for filtration efficiency
Two TSI 3160 machines for filtration efficiency
Two offline charging and discharging units
Two environmental chambers for aging and conditioning masks and filter media
Testing apparatus for the measurement of fluid resistance for surgical masks
Prototyping facility to produce masks for testing purposes per NIOSH Standard Test Protocol
Why test your filter media at NWI?
Decades of in-house material testing experience
ISO 17025 accredited
ISO 9001 accredited
ASTM F2299 testing capability
Strict adherence to GMP and SOPs
Highly competitive pricing model
Quick turnaround times
ISO/IEC 17025:2017 test methods include:
TEB-APR-STP-0059 : N95
TEB-APR-STP-0058 : N99
TEB-APR-STP-0057 : N100
TEB-APR-STP-0056 : R Series
TEB-APR-STP-0051 : P Series
ASTM F3502
ASTM F1862
ASTM F3407
ASTM F1980
ASTM F2299
BS EN 14683:2019 Annex C
16 CFR Part 1610
The NWI Filtration Testing Lab's ISO/IEC 17025:2017 test methods are A2LA Accredited (Certificate No: 6402.01).
If you wish to use the pilot equipment or have some testing done, you will need to have a Fabrication & Testing Agreement in place.
If you have questions about NWI's filtration testing services, please email us at nonwovens@ncsu.edu.
Photo gallery
NWI Filtration Testing Lab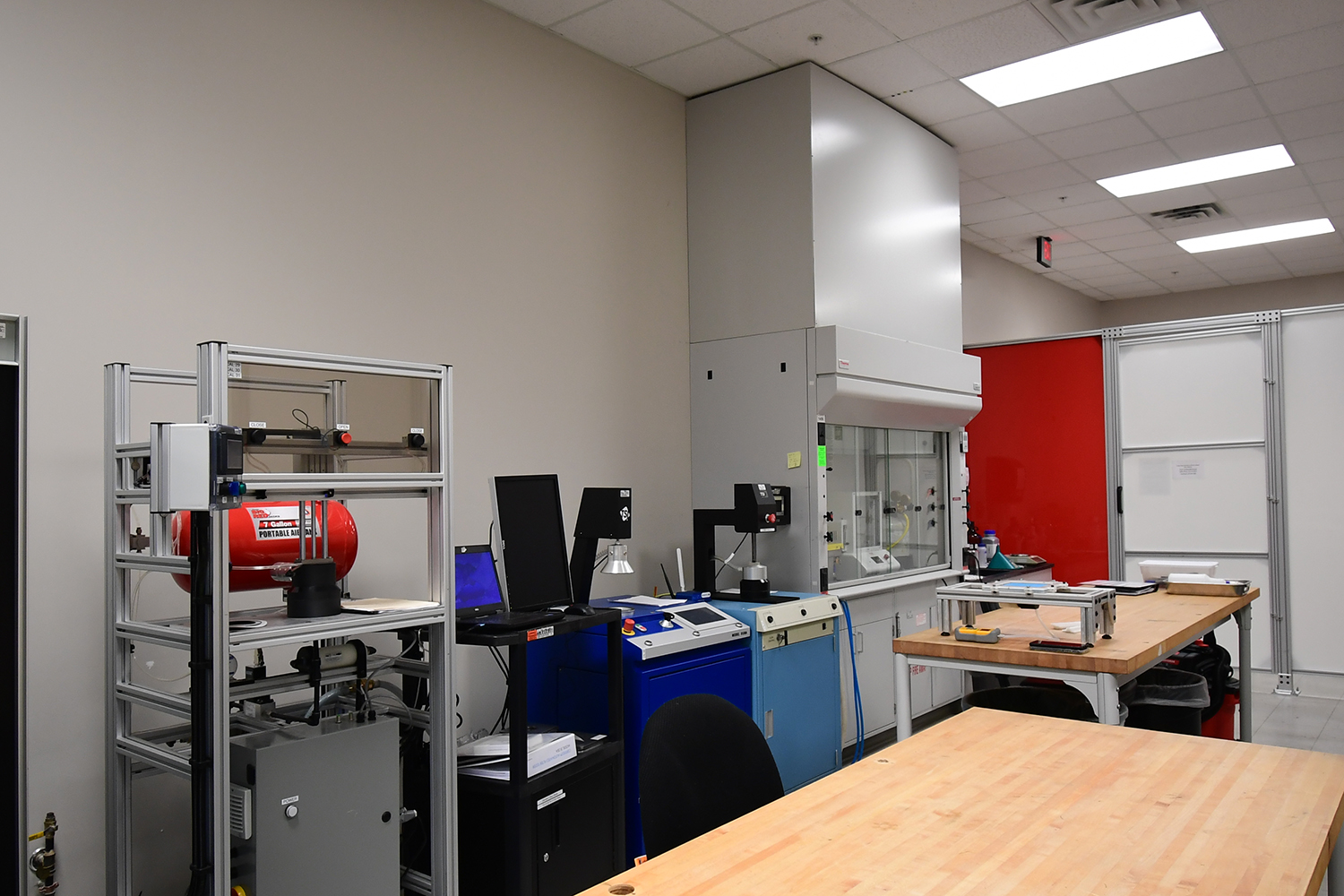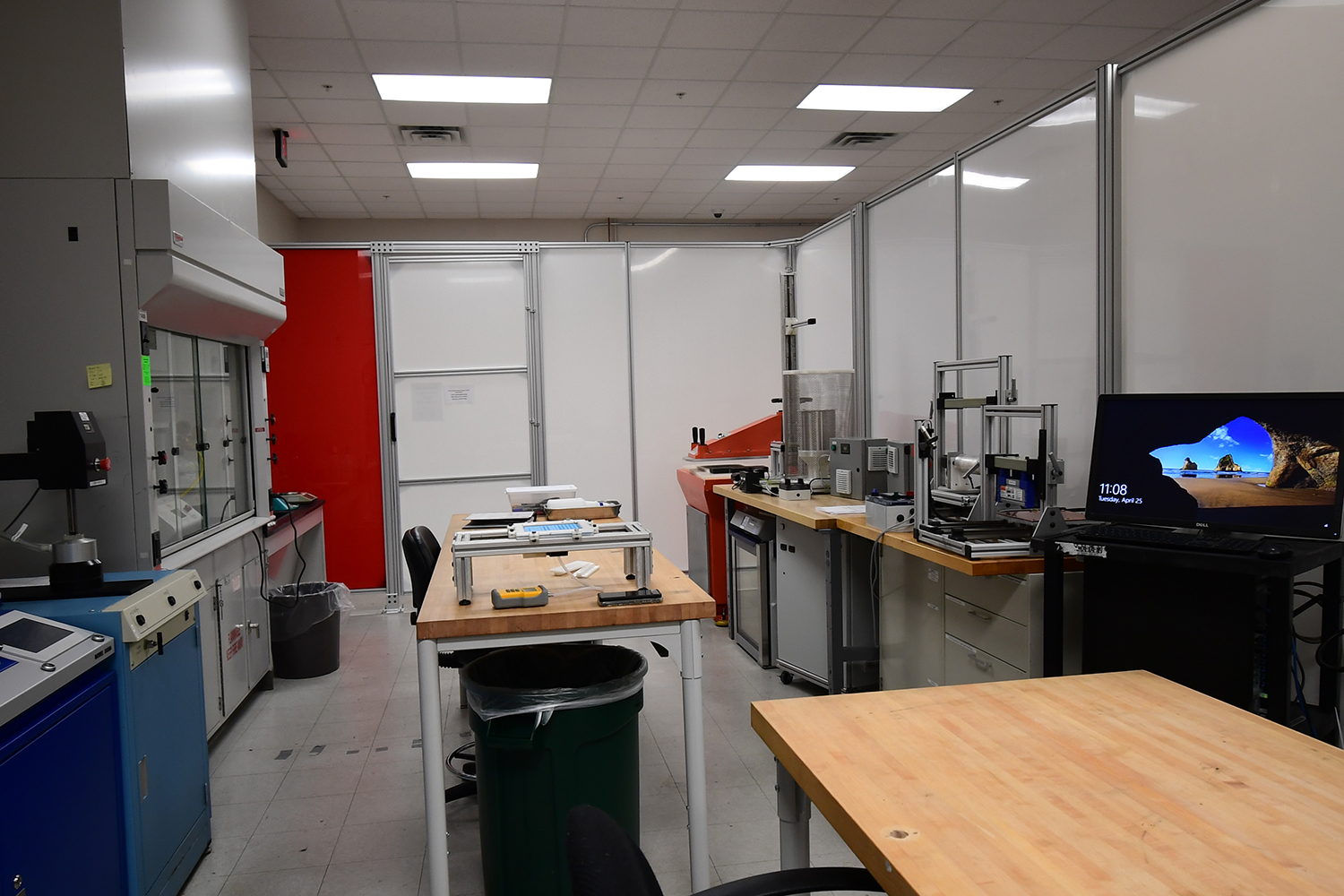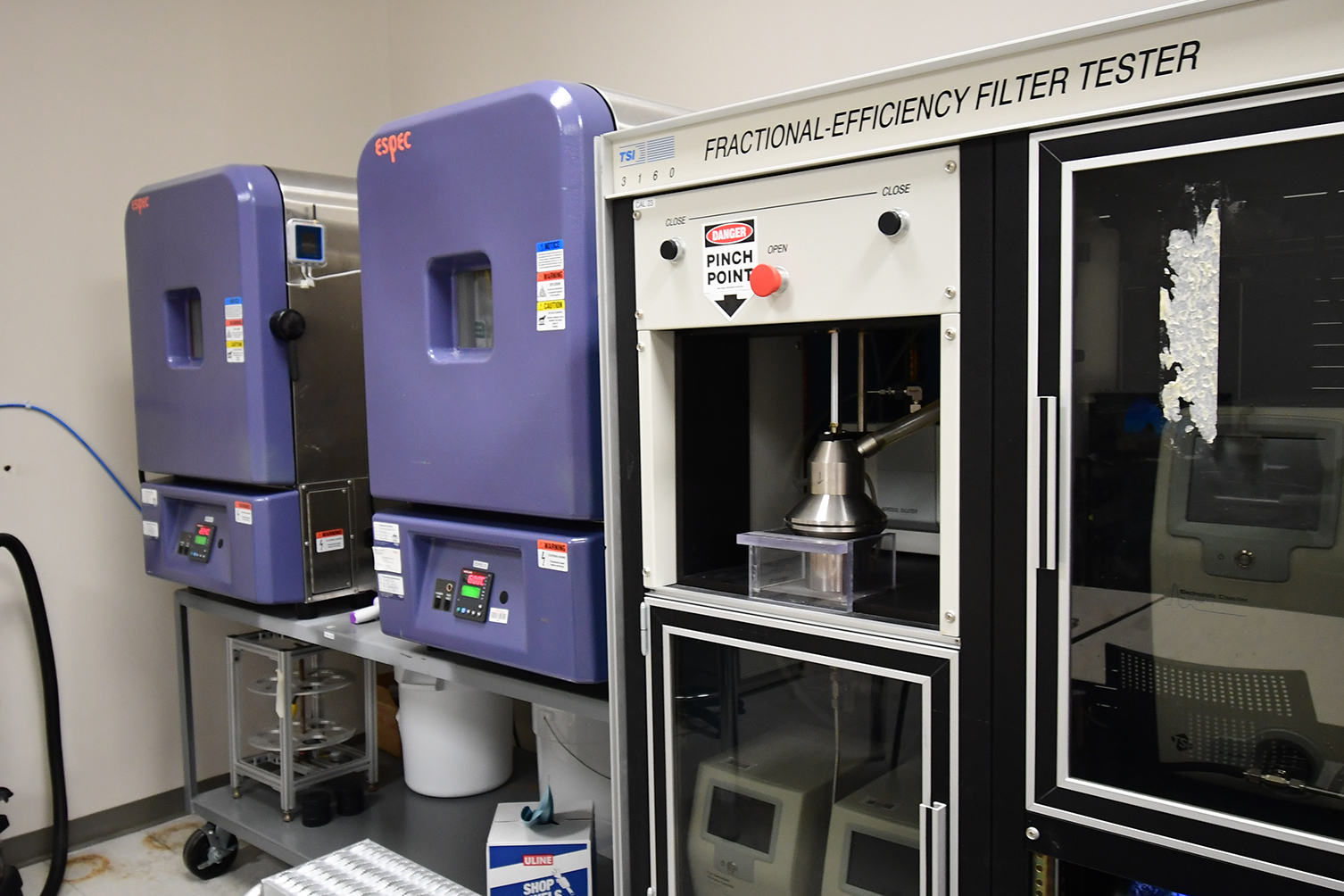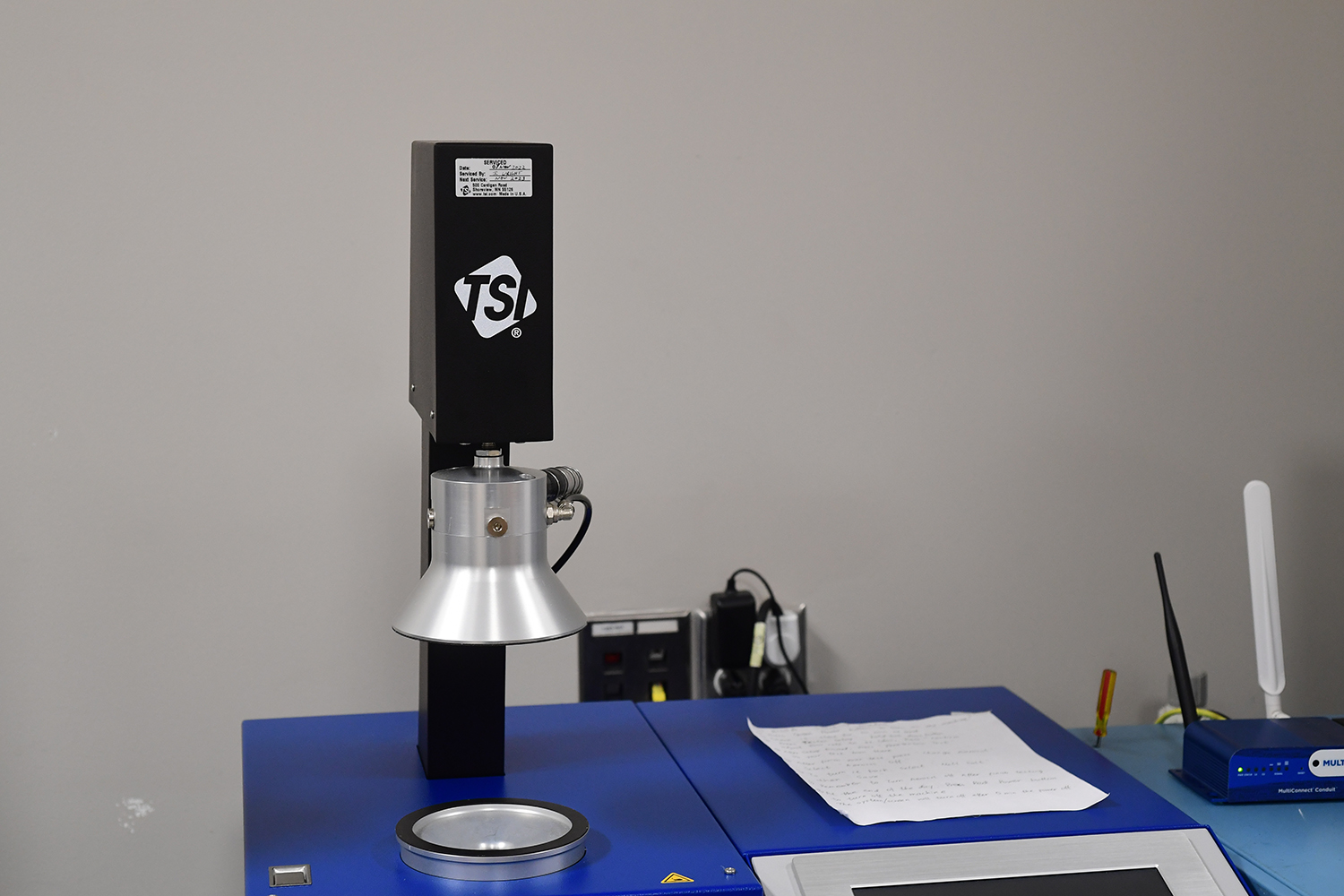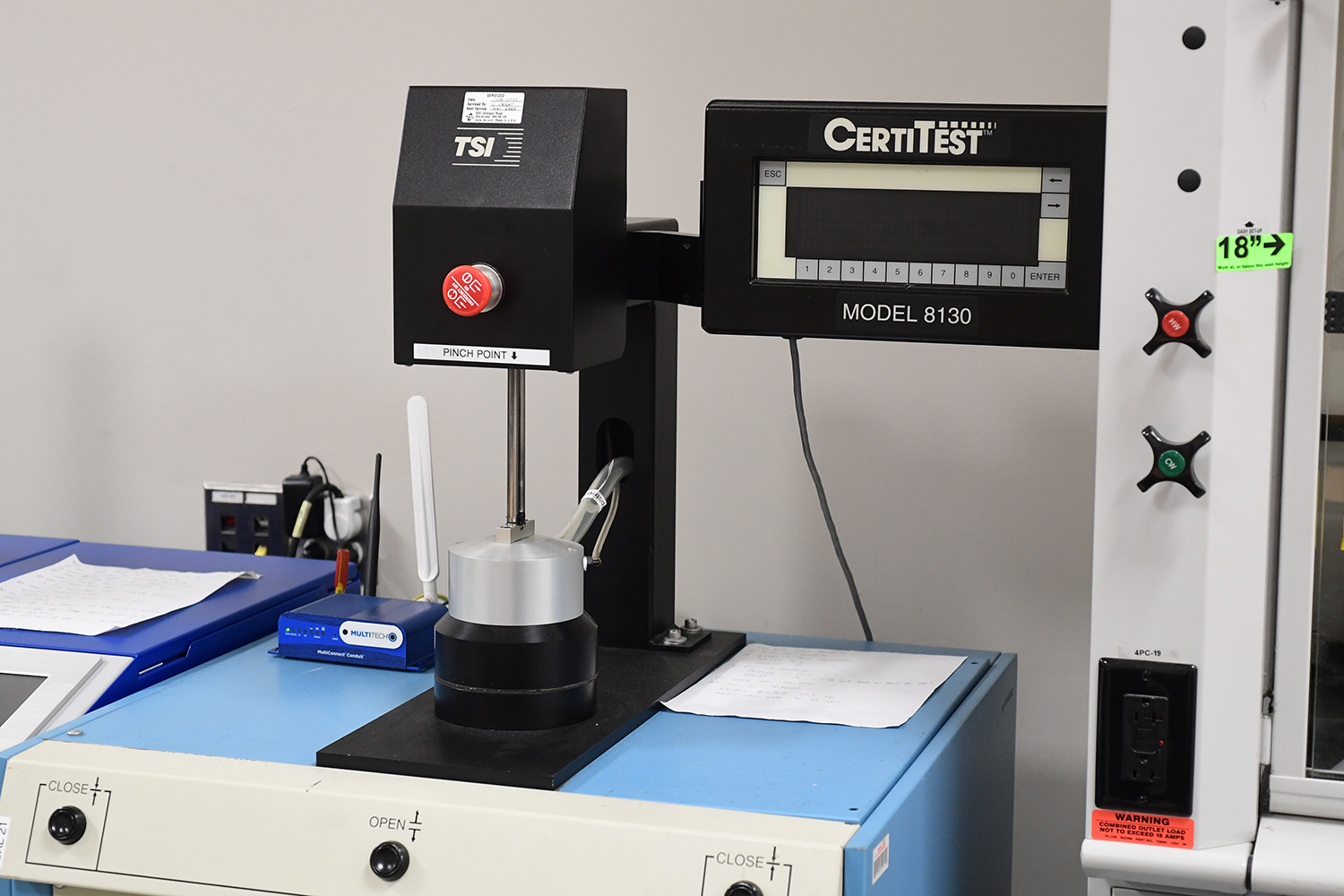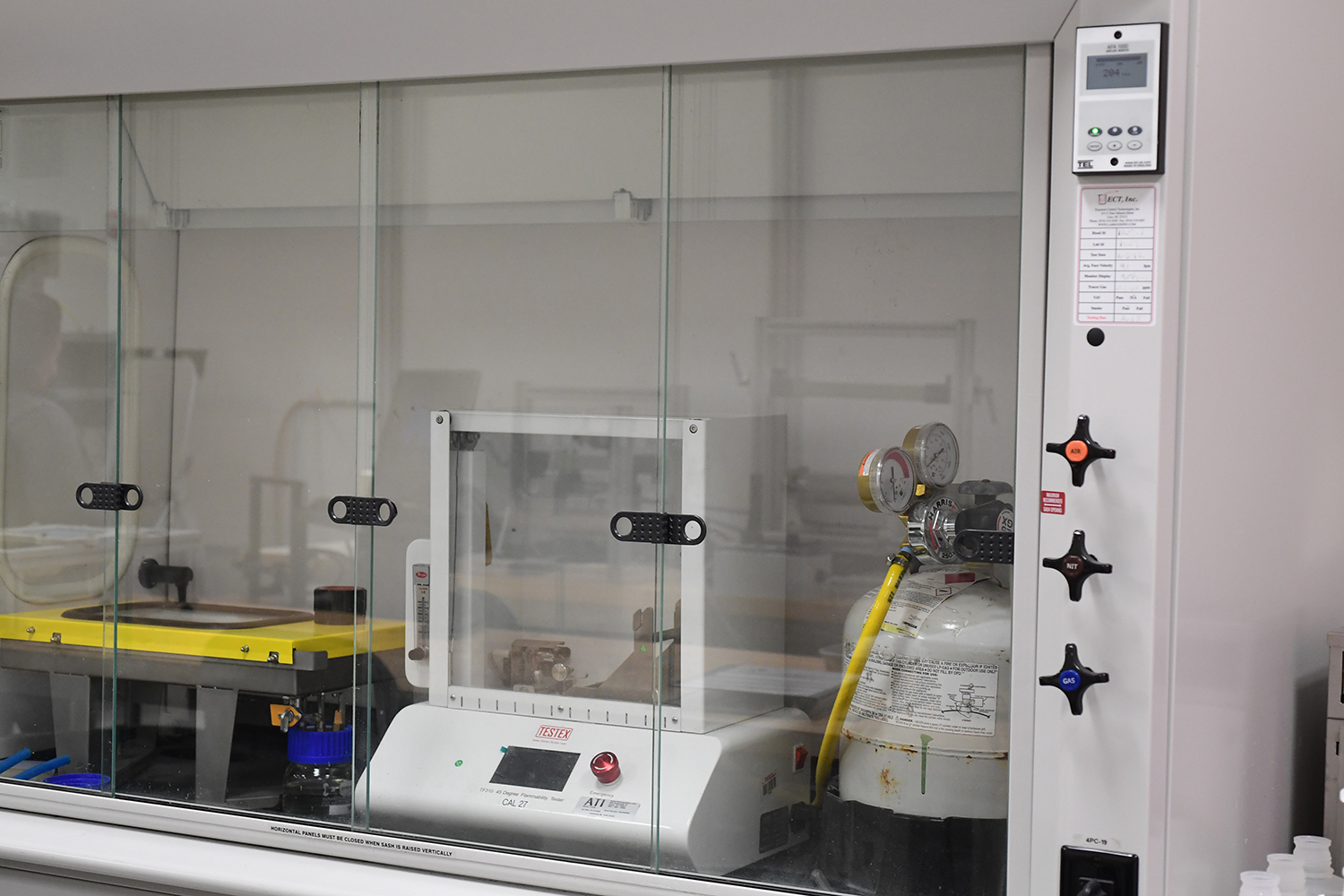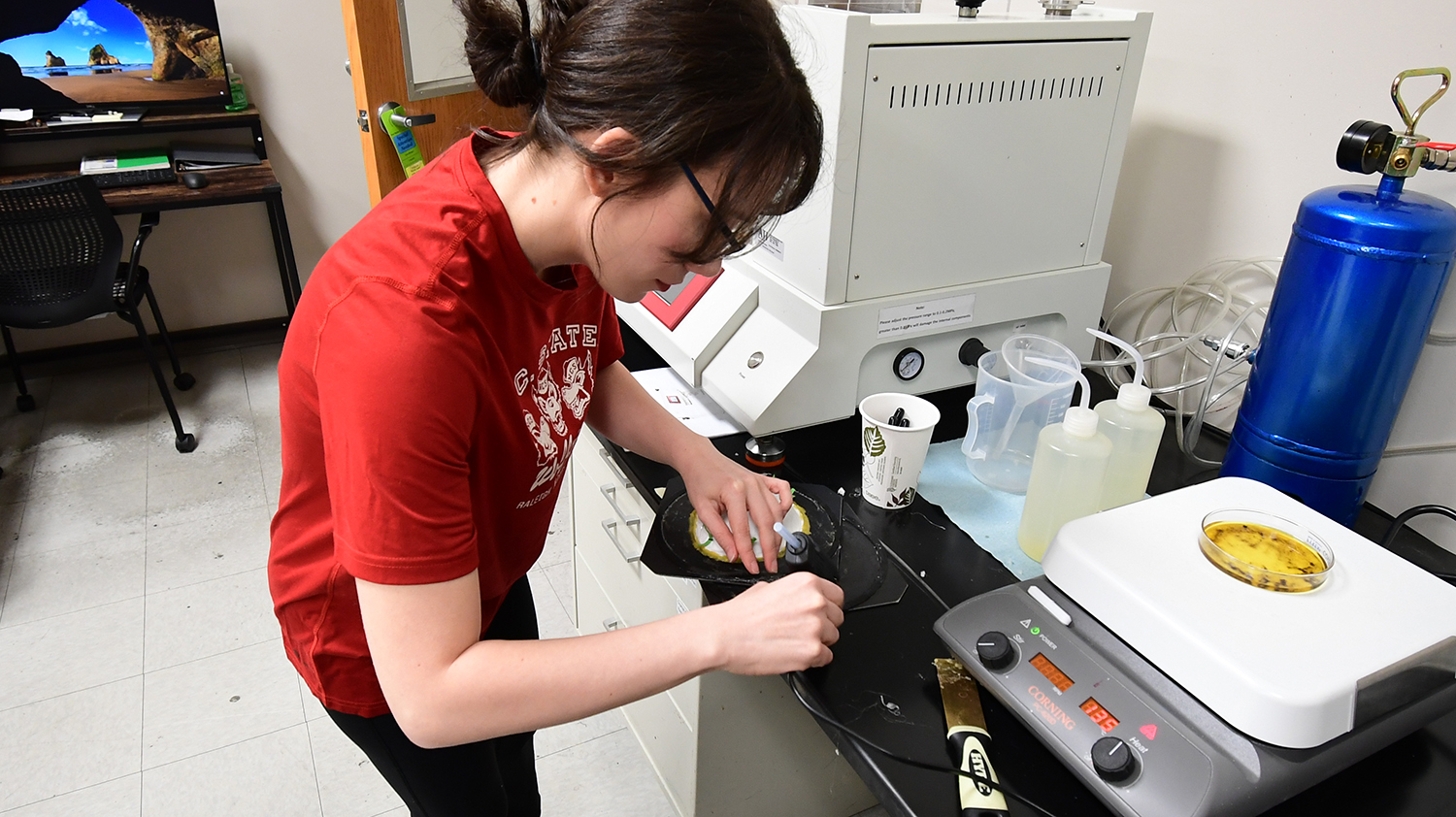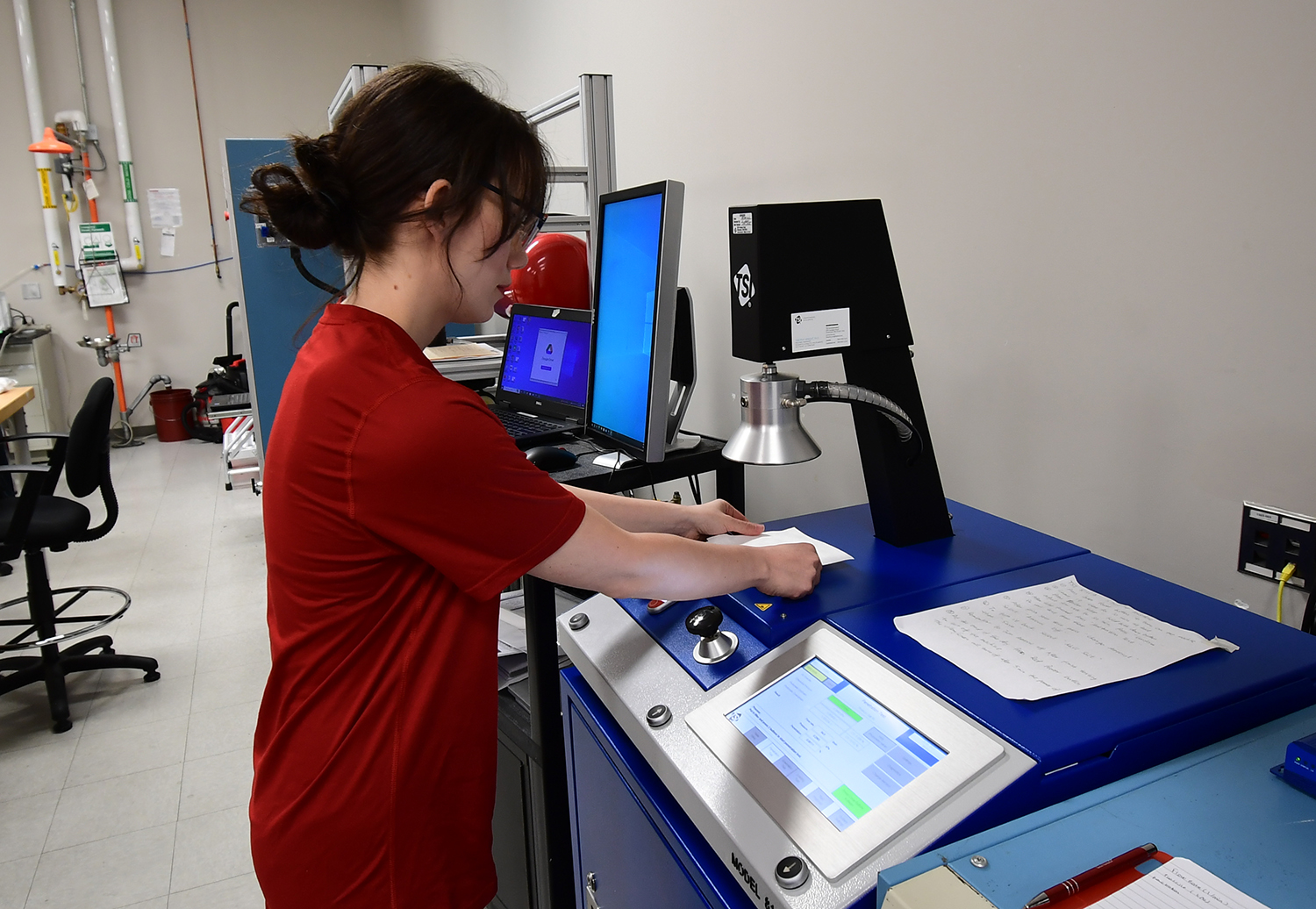 NWI's Filtration Testing Lab is ISO 17025 accredited and offers a full suite of filtration testing equipment.
Available tests & specifications
Filtration Testing
Aerosol Filtration
TSI AFT Model 3160 No. 1
Filtration efficiency – Mono-disperse aerosol classification
TSI AFT Model 3160 No. 2
Modified for ASTM F2299
TSI AFT Model 8130A
Filtration efficiency – Poly-disperse aerosol generation method
Palas MFP-3000
Fractional aerosol filter test for flat filter media and small filter elements
TSI Portacount Respirator Fit Test Model 8048
Quantitative respirator fit testing
Static Charge
Static Analysis System
Maps a grid of surface of static charge
Static Charge System
Negative and positive ion charge
Static Discharge System
Electrostatic discharge; ISO 16890-4 compliant
Blood Penetration
Testex TN 139 Synthetic Blood Tester
Blood penetration resistance; ASTM F1862/F1862M compliant
Additional Capabilities
Beckman Coulter Multisizer 4
Benchtop analyzer for particle size distribution, volume & surface area
Espec BTL-344 Environmental Chamber
Temperature ranges of -20 C-180 C; humidity 10%-95%
45-Degree Flammability Tester TF310
Flammability test; 16 CFR 1610, ASTM D1230, ASTM F2100
If you have questions about NWI's filtration testing services, please email us at nonwovens@ncsu.edu.