Meltblown Lab
The Nonwovens Institute at North Carolina State University offers state-of-the-art technology and deep expertise in meltblown nonwoven applications.
The Nonwovens Institute features a 1.2-meter wide Reifenhäuser Reicofil pilot line with recently updated software and control systems. Along with NWI's many years of experience in developing meltblown nonwoven applications, this stand-alone machine provides the ability to test a wide range of polymers, including polyolefins, polyamides, polyesters, elastomers, PLA and many others. Importantly, this meltblown system includes in-line electrostatic charging capability (corona).
NWI's facilities also include laboratories dedicated to polymer characterization, fiber extrusion and lab scale meltblown. Our Analytical & Physical Testing and Filtration Media labs offer the ability to analyze and evaluate material performance according to many industry-specific standard test methods, including, notably, ISO-17025 for filter media.
If you have questions about running trials at NWI, please email us at nonwovens@ncsu.edu.
If you wish to use the pilot equipment or have some testing done, you will need to have a Fabrication & Testing Agreement in place.
R4 Meltblown – 1.2 m wide
Photo Gallery
NWI Meltblown Pilot Lab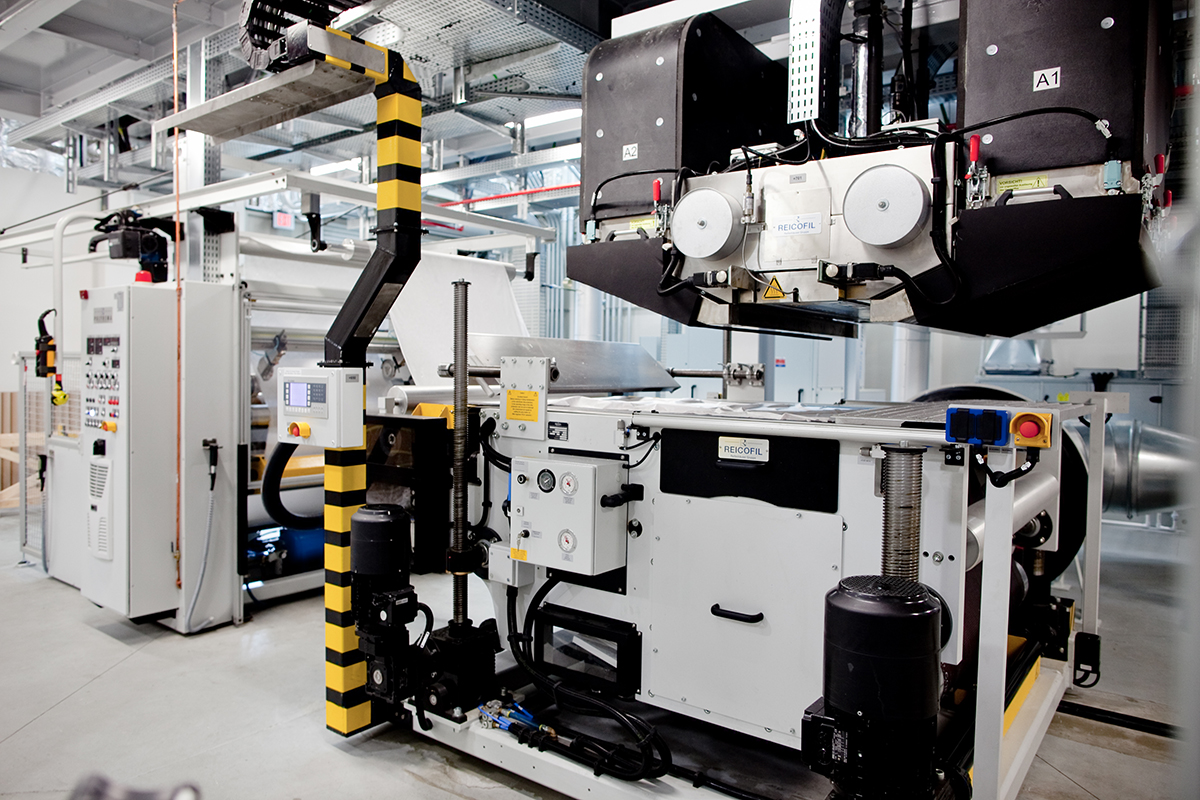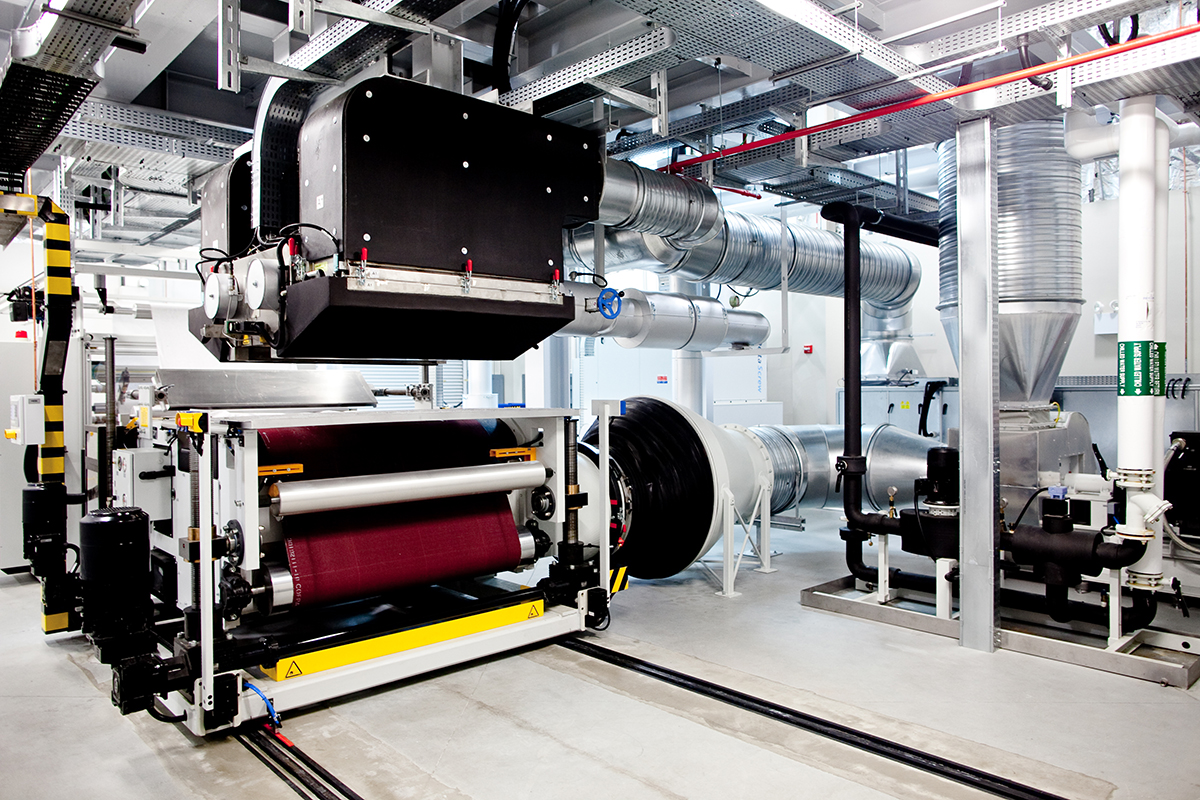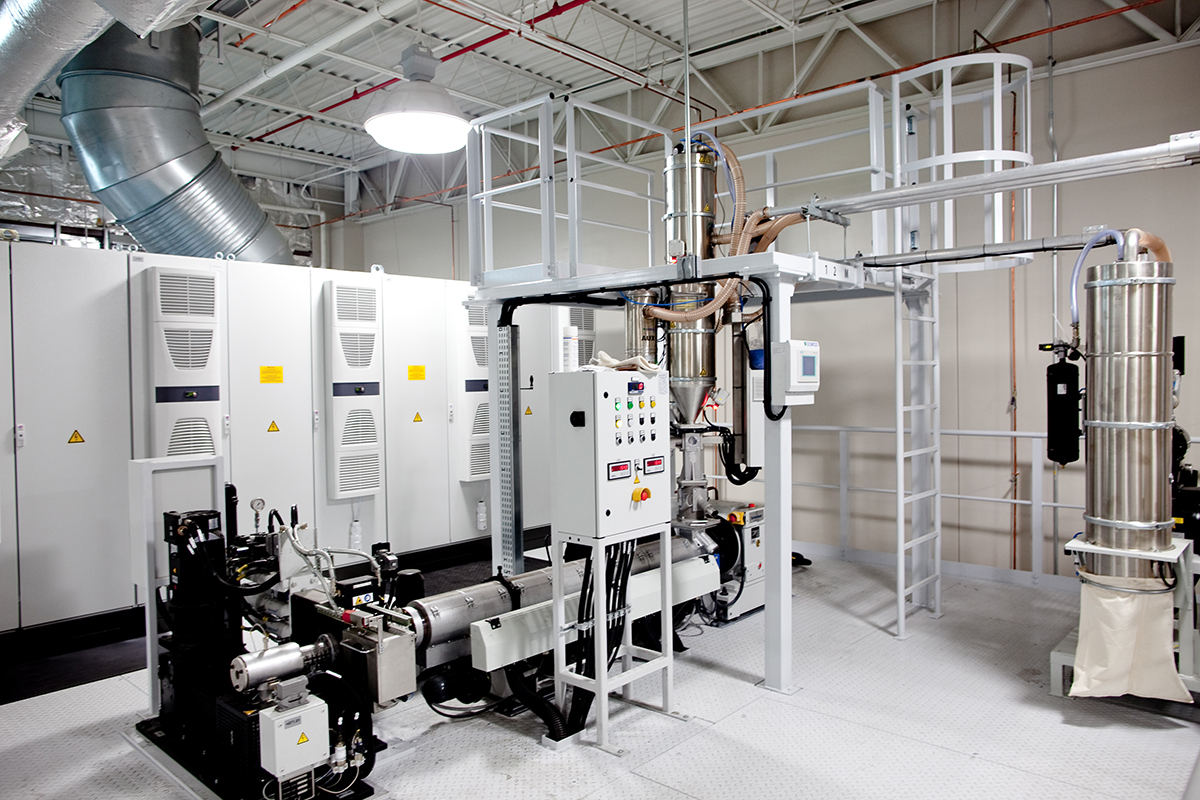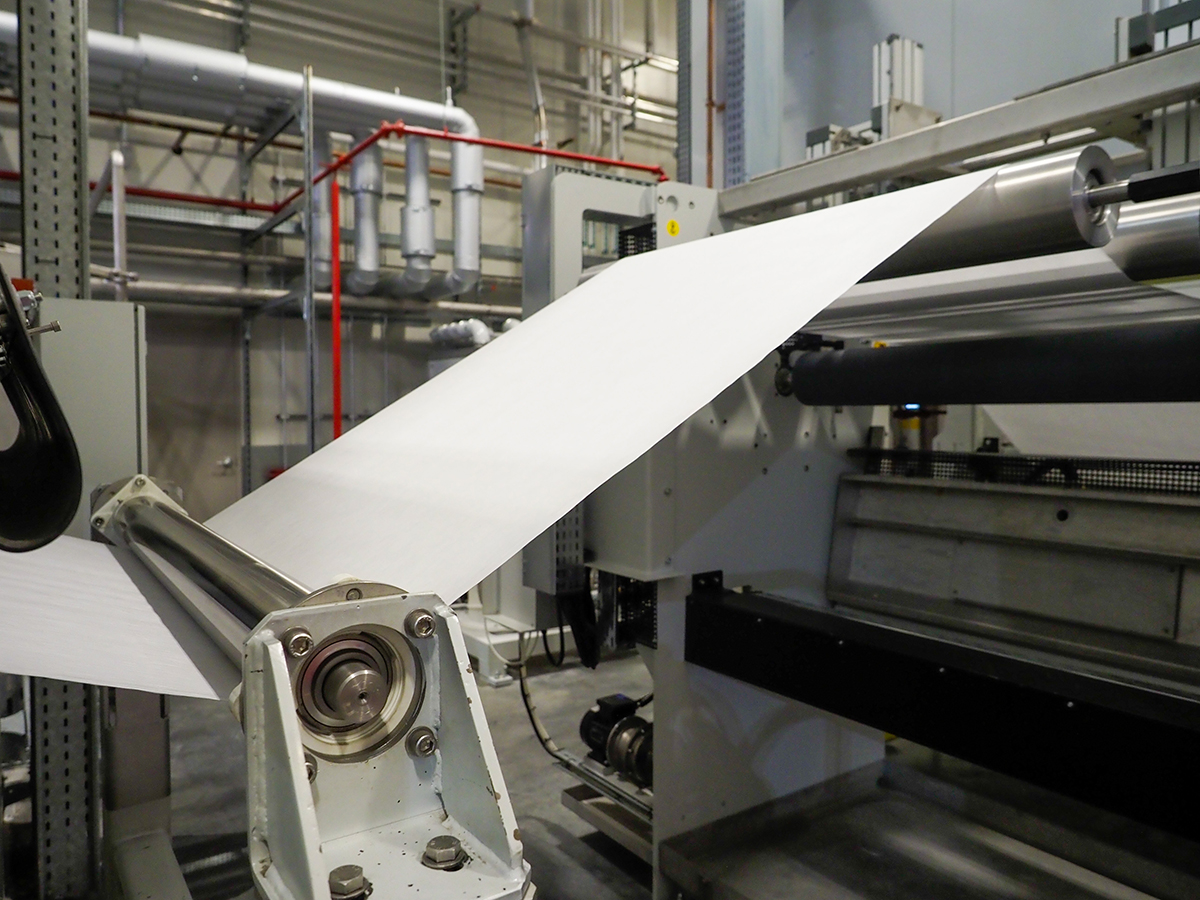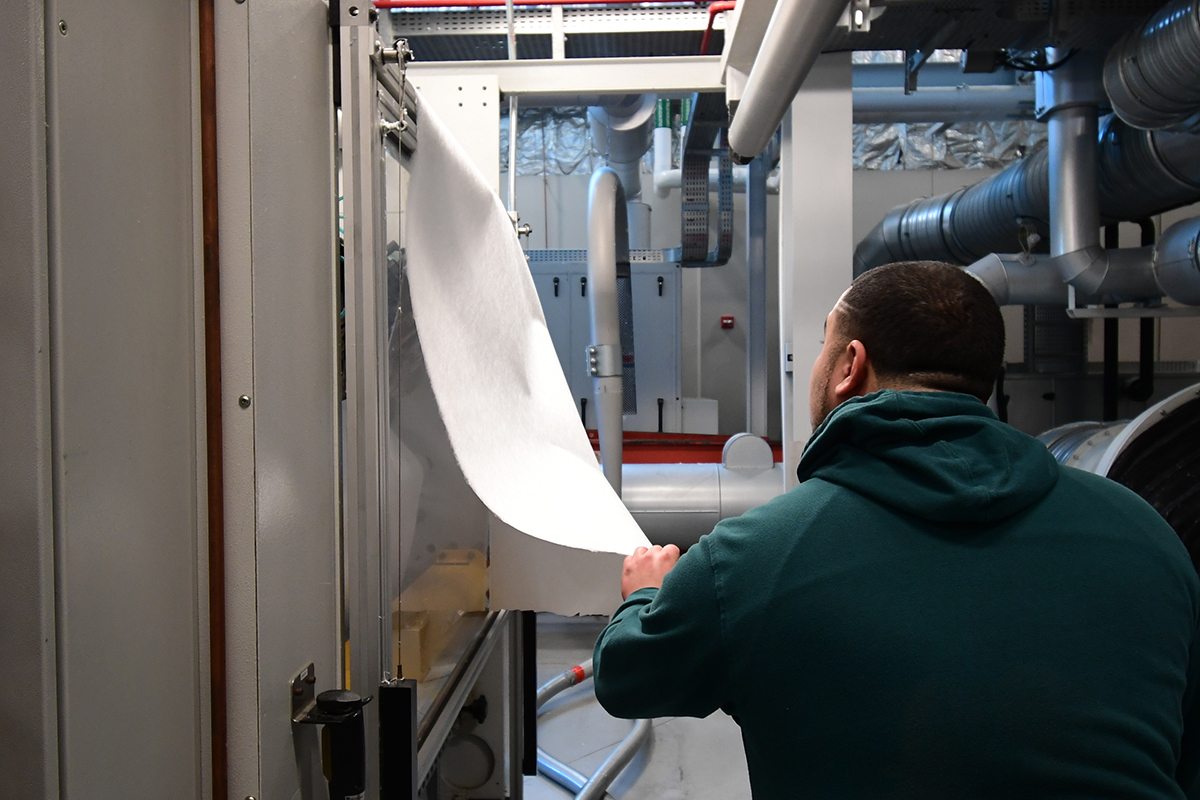 Full view of NWI's Meltblown Pilot Lab.
Equipment Specifications
Reicofil 4 Meltblown Line
No. of Beam
1
Width (m)
1.2
Line speed (m/min)
1-100
Dosing units for additives (%)
1 @ 0.5-3;
Die to Collector distance (mm)
150 to 500
Dies (HPI); Capillary Size (microns)
20 | 600

25 Mixed | 600; 300

35 | 400

45 | 300

60 | 300

60 | 250

75 | 180

6-row Biax | 500
Collector table angle
20
Conveyor belt
Polyester woven
Extruder size (mm); L/D
70; 30:1
Winder (Type); Core Size (inches)
Automatic surface driven; 3"
Max die temp (C)
310
Tension control (N)
10 to 160
Max air temp (C)
350
Max air volume (m3/hr/m)
2,000
Electrostatic charging capability (corona)
4 charging bars, up to 50 kV per bar.
If you have questions about running trials at NWI, please email us at nonwovens@ncsu.edu.