News and Notes
NWI Welcomes Fi-Tech as a New 'Social Member'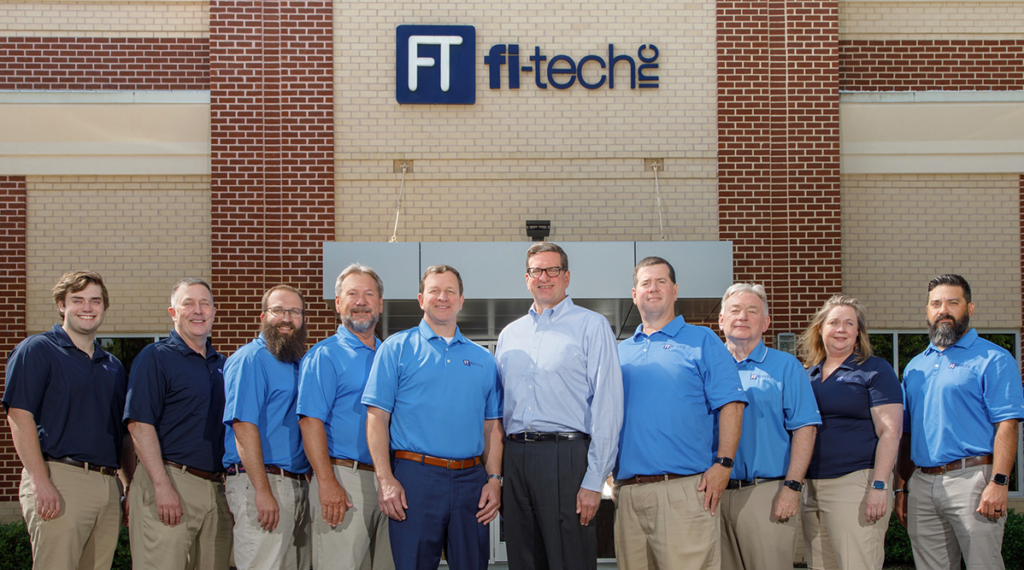 The Nonwovens Institute (NWI) is pleased to recognize Fi-Tech, Inc. for its decision to join more than 45 industry-leading organizations as a member of the Institute.
Founded by Lee Bassett in 1972, Fi-Tech is a manufacturer's representative serving the Nonwovens, Synthetic Fibers and Textiles industries. Fi-Tech is "your global connection" to the leading manufacturers of turn-key processing lines, complete machines and technical components used in these key industries. Under the leadership of Lee's sons Jeff and Todd Bassett, Fi-Tech is continuing the vision of being the premier manufacturer's representative and distribution firm in the Americas. With over 30 employees, Fi-Tech serves the North American market through two locations: Richmond, VA (Headquarters) and San Luis Potosi, Mexico. During its 50-plus year history, Fi-Tech has worked to develop strong, long-term relationships with its primarily European-based principals and to foster long-term connections with its North American customer base.
Entering the nonwovens industry in the early 1980s, Fi-Tech focuses upon the extrusion end of nonwovens production as a leading source for spunmelt equipment, spinnerets, spin belts, surfactants, embossing/calender rolls, spooling and winding equipment. Fi-Tech primarily serves customers in the Spunmelt, Spunlace and Drylaid markets through its key principals, including Reifenhäuser-Reicofil, Asten Johnson, Enka Tecnica, Saueressig/Ungricht, Schill & Seilacher and Spoolex. Whether you manufacture spunbond, meltblown, spunlace, highloft or other nonwoven fabrics, Fi-Tech is well positioned to assist your business.
Fi-Tech found NWI's various membership levels to be flexible to meet its needs. As a "Social Member," Fi-Tech is able to reap the rewards of industry/academia access and networking within NWI at a level of expense and participation that is appropriate for its particular place in the value chain.
Recently, Fi-Tech was a crucial partner in the selection, design, installation and commissioning/start-up of NWI's new slitter/rewinder capability, which is now available and adds to NWI's already extensive laboratory and pilot-scale facilities for the industry's use. For information regarding NWI's new slitter/rewinder capability, see the following video and read more at https://bit.ly/3OSFcdR.
Membership in NWI brings a variety of benefits and can be scaled to meet member needs. For more information on NWI membership, visit https://thenonwovensinstitute.com/join/ or contact us at nonwovens@ncsu.edu.