Rajen Patel Ph.D. appointed to SSAB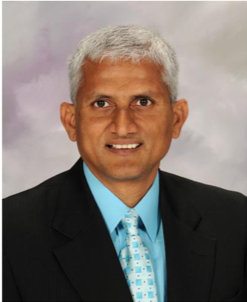 On February 1, 2023, Rajen M. Patel Ph.D. was appointed to the Strategic Scientific Advisory Board (SSAB) of the Nonwovens Institute (NWI) at North Carolina State University.
Dr. Patel obtained a M.S. in 1987 and Ph.D. in 1991, both in Polymer Science & Engineering from the University of Tennessee, Knoxville, USA.  He then joined the Polyolefins Research and Development organization of The Dow Chemical Company where he has researched extensively on materials science and applications development of Polyolefins including fibers and nonwovens.  Rajen has co-authored 23 technical peer reviewed journal publications, more than 40 articles in conference proceedings and 9 book or encyclopedia chapters.  He is also a co-inventor of over 60 granted US patents.  In 2009, he was elected as Fellow of Society of Plastics Engineers (SPE) and received prestigious SPE Research and Engineering Technology award in 2018 and ACS Heroes in Chemistry award in 2022. Rajen is the recipient of two Dow Inventor of the Year Awards and the Dow Excellence in Science Award.  Dr. Patel is currently the Senior R&D/TS&D Fellow in the Packaging and Specialty Plastics business of The Dow Chemical Company and is located in Freeport, Texas, USA.
The Strategic Scientific Advisory Board manages the Nonwovens Institute's project portfolio to reflect the long-term research interests of the Institute and its member companies.  The board strives to create a balanced research portfolio and to develop a depth of technical knowledge.  Key current efforts include:
Definition of technical vision as well as challenges and knowledge gaps for the Institute,
Portfolio management to encourage balance across the Institute's five research thrust areas (Materials, Extrusion, Engineered Structures, Modeling, and Sustainability), and
Working with faculty to help strengthen the portfolio and to create valued knowledge for the industry.
NWI is the world's first accredited academic program for the interdisciplinary field of engineered fabrics. Based at the Centennial Campus of NC State University in Raleigh, NWI is an innovative global partnership between industry, government, and academia. NWI has over 45 member companies / organizations spanning the breadth of the Nonwovens value chain.  https://thenonwovensinstitute.com
Dow (NYSE: DOW) combines global breadth; asset integration and scale; focused innovation and materials science expertise; leading business positions; and environmental, social and governance (ESG) leadership to achieve profitable growth and deliver a sustainable future. The Company's ambition is to become the most innovative, customer centric, inclusive and sustainable materials science company in the world. Dow's portfolio of plastics, industrial intermediates, coatings and silicones businesses delivers a broad range of differentiated, science-based products and solutions for its customers in high-growth market segments, such as packaging, infrastructure, mobility and consumer applications. Dow operates 104 manufacturing sites in 31 countries and employs approximately 35,700 people. Dow delivered sales of approximately $55 billion in 2021. References to Dow or the Company mean Dow Inc. and its subsidiaries. For more information, please visit https://www.dow.com or follow @DowNewsroom on Twitter.