Perry Potnis Named to Executive Committee – Industrial Advisory Board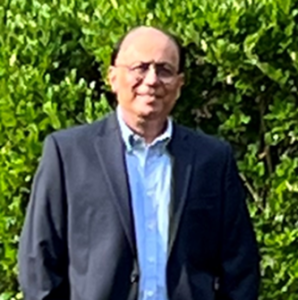 On March 18, 2022, Dr. Perry Potnis was appointed to the Executive Committee of the Industrial Advisory Board (IAB) of the Nonwovens Institute (NWI) at North Carolina State University.
Dr. Potnis received his M.S. in Polymer Engineering and Ph.D. in the area of Nonwovens (Textiles) and Polymers Engineering from the University of Tennessee at Knoxville. Dr. Potnis is currently the Technical Leader for the Products & Healthcare Services segment at Owens & Minor, Inc. and is located in Alpharetta, Georgia, USA.  His key responsibilities include materials, product development and commercialization working with internal manufacturing, external vendors, contract manufacturers, supply chain and marketing, to drive innovation with a focus on end-use performance and customer experience. He is a member of the Diversity & Inclusion network and a mentor to junior scientists and interns at Owens & Minor.  He also acts as an Industrial Advisor to several NC State University graduate students' research projects.  This opportunity for students to actively engage with industry experts is one of the outstanding features of the graduate degree program available at NC State and NWI.
In 1999, he joined Kimberly-Clark (K-C) Corporation where he worked for 15 years in Research and Development and later in Business Strategy supporting Personal Care material needs for Europe, Middle-East and Africa (EMEA).  In 2014, Dr. Potnis moved to the K-C Healthcare Business which later became Halyard Health and is now Owens & Minor, Inc.   Prior to joining Kimberly-Clark, he worked at International Paper Company focusing upon packaging materials and Tredegar Corporation focusing upon films for personal care products.  During his career, Dr. Potnis has completed the Management and Leadership Program at Emory University's Goizueta Business School, Six Sigma LEAN Green Belt Certification at The University of Georgia's Terry College of Business, finance training at Georgia State University and a variety of internal competency development programs including procurement and continuous improvement at Kimberly-Clark. Dr. Potnis holds over 20 US granted and applied US patents.
The IAB and its Executive Committee provide membership oversight, program review and policy guidance to the Institute.
NWI is the world's first accredited academic program for the interdisciplinary field of engineered fabrics. Based at the Centennial Campus of NC State University in Raleigh, NWI is an innovative global partnership between industry, government, and academia. NWI has over 45 member companies / organizations spanning the breadth of the Nonwovens value chain.  https://thenonwovensinstitute.com
About Owens & Minor
Owens & Minor, Inc. (NYSE: OMI) is a Fortune 500 global healthcare solutions company integrating product manufacturing and delivery, home health supply, and perioperative services to support care through the hospital and into the home. Owens & Minor drives visibility, control and efficiency for patients, providers and healthcare professionals across the supply chain with proprietary technology and solutions, an extensive product portfolio, an Americas-based manufacturing footprint for personal protective equipment (PPE) and surgical products, as well as a robust portfolio of products and services for patients managing chronic and acute conditions in the home setting. Operating continuously since 1882 from its headquarters in Richmond, Va., Owens & Minor is a 140-year-old company powered by more than 20,000 global teammates. Learn more at https://www.owens-minor.com, follow @Owens_Minor on Twitter and connect on LinkedIn at www.linkedin.com/company/owens-&-minor.