Nonwovens Institute Donates Filtration Material to Army in Fight Against COVID-19
Using material donated from NC State's Nonwovens Institute, soldiers at Fort Bragg create face masks during the COVID-19 pandemic.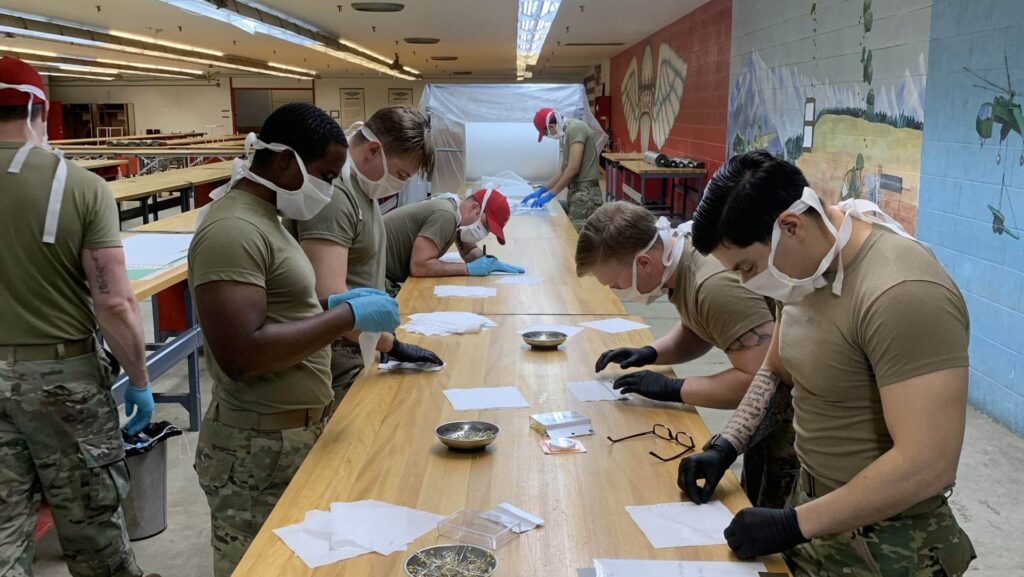 Uniting with the U.S. Army in the fight against COVID-19, NC State donated almost 5,000 meters of its newly developed filtration material to Fort Bragg to create much-needed face masks. The 82nd Airborne Division, based at Fort Bragg, specializes in parachute missions. Those who maintain parachutes already have the equipment and facilities needed to sew masks.
read more