Hills. Inc. Sponsors the 30th Anniversary Celebration for NWI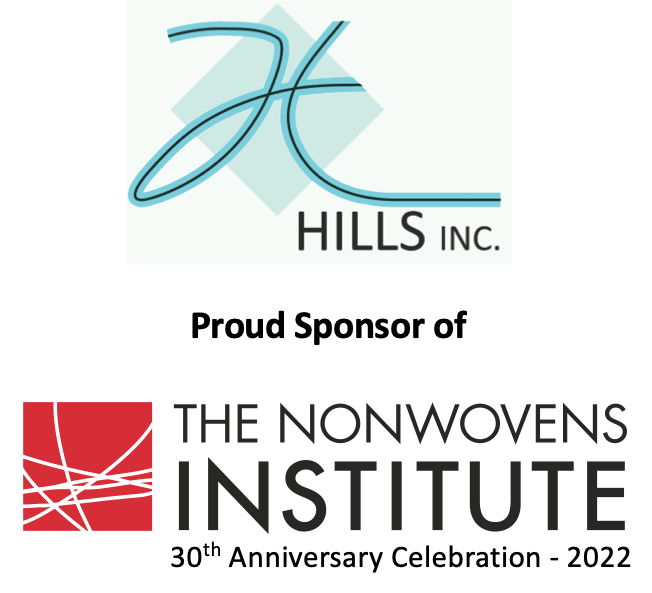 Following the success of using the facilities of the Meltblowing Lab for semi-commercial production and business incubation, NWI recognized an opportunity to expand the utilization of its facilities not only to support Education, Research and Development but also to promote commercialization of innovation.  By 2010, the Nonwovens industry was contributing over $US. 1.3 Billion to the economy of North Carolina and supporting over 46,000 jobs in the state.  The industry's impact across the Southeastern US was many times greater.  But as the industry grew as did the scale of state-of-the-art production facilities, the ability to do truly innovative product development to support further growth was challenged.  In 2012, NWI established LINC, a non-profit affiliated entity of NCSU as an incubator to assist companies with the introduction of new products to market. Over the period 2012-22, LINC has hosted over 10 company innovations and contributed nearly US$44 million to the missions of NWI including education, student financial support and fundamental research.
Thus, NWI has been responsive to the needs of the nonwovens industry with education, research, and industry services that span the range from fundamental research, to proof of concept, to market commercialization.  From this emerged services that include (1) a fundamental nonwovens research portfolio where industry member topics are worked by faculty and students, (2) workforce development training courses that offer best-in-class nonwovens training courses for professionals, (3) state of the art nonwoven making and testing labs spanning a range of nonwoven technology platforms (from small, to lab, to large pilot scale) and analytical testing options, (4) confidential contracted technical and expert assistance in new product development to about new opportunities, and (5) help to commercialize nonwoven technologies through NWI's manufacturing incubator LINC  and subsequently help with technology transfer, building new facilities, and creating supply chains.
NWI is the world's first accredited academic program for the interdisciplinary field of engineered fabrics. Based at the Centennial Campus of NC State University in Raleigh, NWI is an innovative global partnership between industry, government, and academia. NWI has over 45 member companies / organizations spanning the breadth of the Nonwovens value chain.  https://thenonwovensinstitute.com
Hills Inc has been a member of NWI since 2008.  Founded in 1971, Hills is a well-known innovator in multi-component fiber extrusion technologies. Hills is devoted to the design, development, and manufacture of fiber extrusion equipment. Hills delivers the latest innovations to the fiber and nonwovens industries by the supply of Staple, Spunbond, and Meltblown machinery.  Multifilament, monofilament, and solvent Spinning machinery is also available.  Hills equipment is in operation throughout North America, Europe, and Asia.  In addition to the supply of machinery, Hills routinely assists customers with product development by offering fiber and fabric trials. Hills, in-house lab facility, is equipped with the latest instruments in product development and testing. The lab facility includes a half-meter spunbond and meltblown line as well as a filament development line that is capable of spinning up to 6,000 meters per minute.  https://hillsinc.net