DeeAnn Nelson Named Chair – Strategic Scientific Advisory Board
On May 24, 2022, Dr. DeeAnn Nelson was elected as Chairperson of the Strategic Scientific Advisory Board of the Nonwovens Institute (NWI) at North Carolina State University.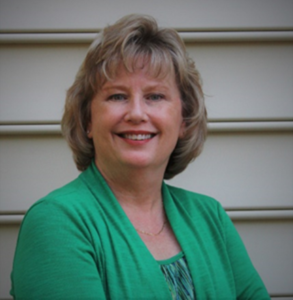 When you first meet Dr. Nelson, you will be struck by her engaging manner and easy-going style. Don't be fooled though, Dr. DeeAnn Nelson ("Dee" to all), has an extensive technical base of knowledge in multiple fields across the Nonwoven Fabrics Industry. Beginning with receiving her B.S. in Chemical Engineering from The Virginia Polytechnic Institute and State University and then her Ph.D. in Chemical Engineering specializing in Polymer Science and Engineering from The Georgia Institute of Technology, she then launched into a career of expanding her experience and becoming an innovator, an inventor, a developer, a contributor, a presenter, and a mentor. Whether it be her practical knowledge of polyolefins to being able to perform advanced development of polyester polymerizations, staple fiber to spunlaid, thermal bond to advanced three-dimensional imaged composites, Hygiene component materials to Wipes to PPE to Filtration, Dr. Nelson continues to hold key roles in identifying opportunities and driving commercialization of new technologies.
Dr. Nelson is with Avgol Nonwovens, located in Mocksville, North Carolina. She is currently the R&D and Innovation Manager focusing on the needs of the United States, Canada, and the entirety of the Latin America region. She is also part of the IVL Hygiene Vertical Global Innovation group where her expertise supports various sustainability improvement and product implementation projects.
Dr. Nelson has a history of volunteering her time and effort to support key industrial organizations. Her involvement with external organizations such as The Nonwovens Institute and The American Society for Testing and Materials (ASTM) as both a voting member and in the respective task/focus groups, in addition to working with internal affiliates within the IVL Fibers family of companies, allows "Dee" a uniquely practical and holistic view of the industry. This holistic view includes how nonwoven materials developed over time, what are the issues the industry is facing now, and actively being part of identifying where the industry should go in the future.
"I have always been fascinated by nonwoven technology," Dee offers, "There are no limits to what can be done with these materials, so many opportunities to proactively evolve the performance these materials can offer to society. Just imagine where we can drive the intersection of sustainability with resource management while supporting health needs and convenience factors."
Dee continues, "We need to be intelligent in what we define as "solutions". For example, simply going backward in technology, product construction, and material use, as has been proposed by various consumer advocacy groups has too many pitfalls, pitfalls that were the very catalysts that advanced us to the point where we are now. We must focus on disposable and durable nonwoven materials with a critical eye to ensure that what we are doing truly makes sense."
The Strategic Scientific Advisory Board manages the Nonwovens Institute's project portfolio to reflect the long-term research interests of the Institute and its member companies. The board strives to create a balanced research portfolio and to develop a depth h. oOf technical knowledge. Key current efforts include:
Definition of technical vision as well as challenges and knowledge gaps for the Institute,
Portfolio management to ensure balance across the Institute's five research thrust areas (Materials, Extrusion, Engineered Structures, Modeling, and Sustainability), and
Assuring that the resulting portfolio of programs and results enables industry value creation.
NWI is the world's first accredited academic program for the interdisciplinary field of engineered fabrics. Based at the Centennial Campus of NC State University in Raleigh, NWI is an innovative global partnership between industry, government, and academia. NWI has over 45 member companies/organizations spanning the breadth of the Nonwovens value chain. https://thenonwovensinstitute.com
Since 1988, Avgol – an Indorama Ventures Limited company – has led the global hygiene market with the most comprehensive range of ultra-lightweight spunlaid nonwoven fabrics for the Hygiene, Medical and Industrial markets. Avgol is passionate about quality, service, and sustainability, contributing to the life and well-being of hundreds of millions of consumers around the globe. www.avgol.com