Student Spotlight
Darshana Malusare, Adsorbent Particulate Deposition in Coform Spunbond Processes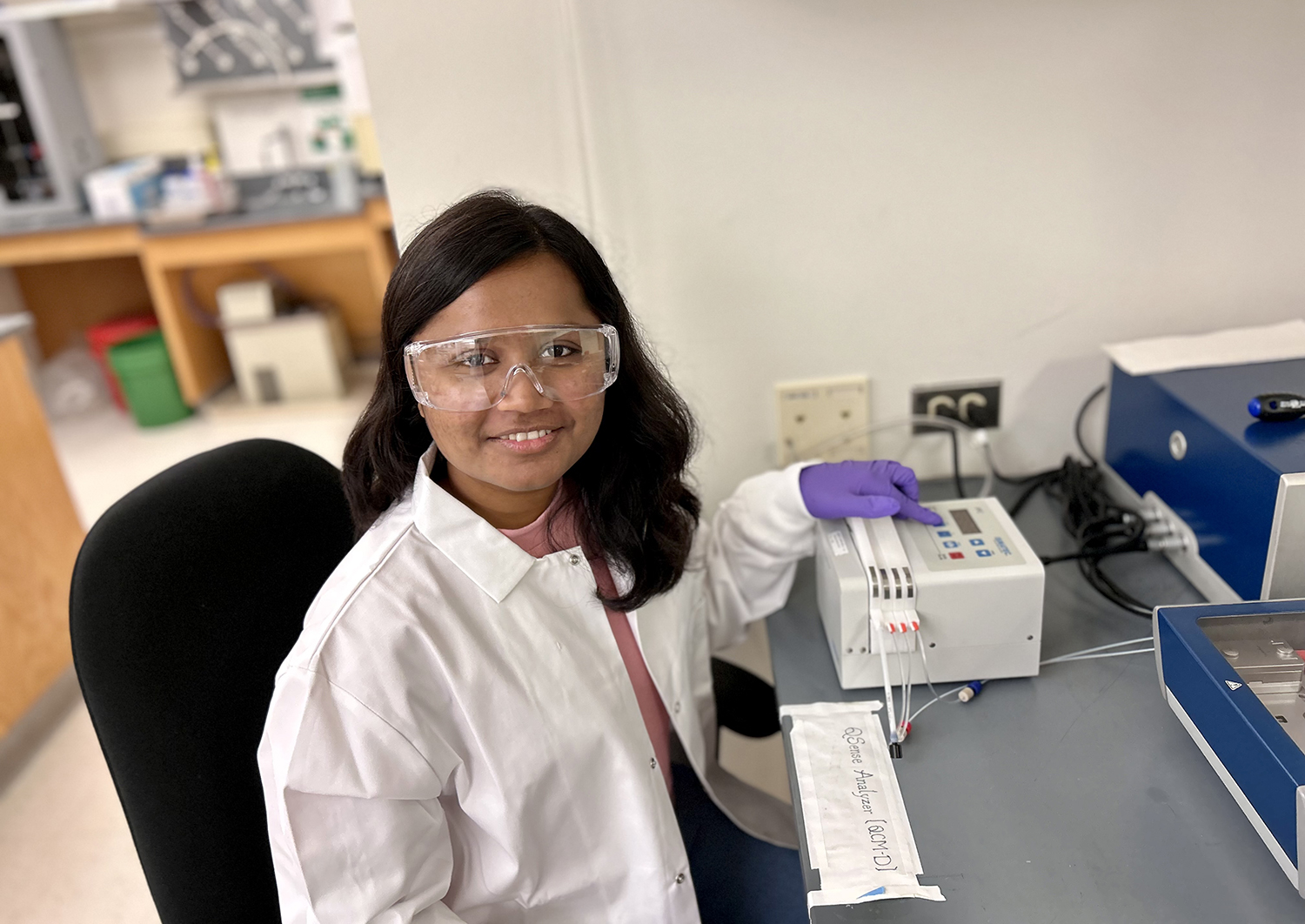 Darshana Malusare
Degree Type: Ph.D.
Expected Graduation Date: May 2027
School/Department: NC State University
Program/Focus: Chemical and Biomolecular Engineering
Research Project: Exploring Adsorbent Particulate Deposition in Coform Spunbond Processes
Professor/Faculty Advisor: Saad Khan, Ph.D., NC State University; Hooman Tafreshi, Ph.D., NC State University
How did you come to have an interest in nonwovens?
As a fresh graduate student, I sought an industry-relevant and interdisciplinary research project to embark upon. That is when I came across the nonwovens and their production technologies and was fascinated by them. The Nonwovens Institute (NWI) proved to be the ideal platform for me, offering a project that perfectly aligns with my interests. The project encompasses a diverse range of areas, including design, composite material development, optimization and analysis.
Why are your research/findings particularly important/compelling for nonwovens applications?
My research focuses on developing a coform spunbond process to deposit metal organic framework (MOF) particles on polymer fibers/nonwoven webs to produce MOF-fiber composites. MOFs are a class of innovative materials with diverse functional properties. These are materials with metal nodes and organic linkers with high surface area, high porosity and tunability. To make them applicable for practical use, it is necessary to bind them to a suitable substrate. Nonwovens can serve as a flexible support for MOFs, resulting in the formation of MOF-fiber composites, which have versatile applications in areas like gas separation, filtration, catalysis and antimicrobial clothing.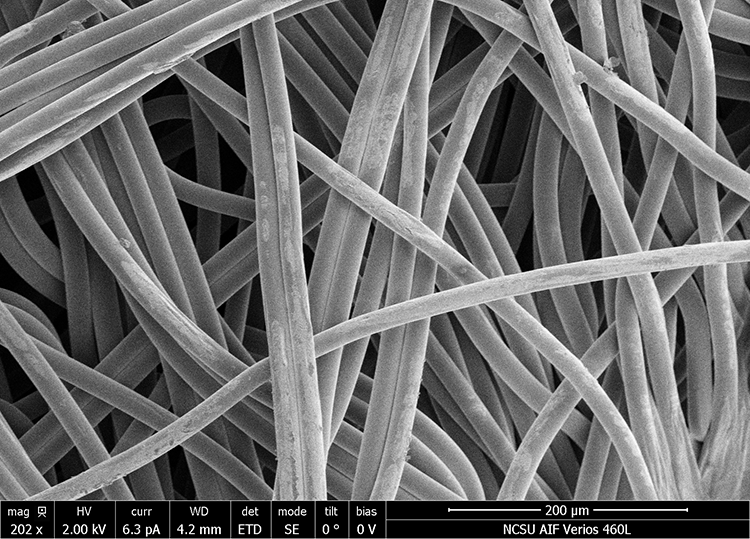 The primary goals of my research encompass three key objectives. Firstly, I aim to understand the interactions between MOFs and polymer surfaces. This understanding is crucial in advancing our knowledge of MOF-polymer composites. Secondly, to develop a compact coforming system that can be integrated into a spunbond production line. This setup will enable the controlled deposition of MOF particles onto spunbond fibers, facilitating the synthesis of MOF-fiber composites at a small scale. Finally, I intend to comprehensively characterize these composites by analyzing critical parameters such as particle loading, surface area, morphology and porosity. Through these objectives, my research aims to contribute to the development and understanding of composite nonwoven materials.
Where do you see yourself upon completion of your studies?
After completion of my Ph.D., I want to utilize my research skills in the industrial sector. I aspire to work in research and development roles, where I can actively engage in developing novel materials and solving complex engineering challenges. I am enthusiastic to engage in interdisciplinary research that benefits society and promotes sustainable practices.
When you are not studying and doing your nonwovens research project, what are your personal interests, hobbies … any activities you would like to highlight?
I love cooking and trying out new recipes. Watching web series is one of my favorite things to do, and I often binge watch them for relaxation. I also enjoy hiking and trekking, as it helps me stay active.