Carl Wust Named Member Emeritus
Carl Wust Named Member Emeritus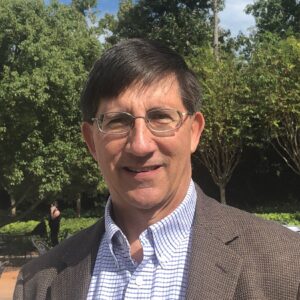 On June 2, 2022, Dr. Carl Wust was elected as a member emeritus of The Nonwovens Institute (NWI) at North Carolina State University by the Institute's Executive Committee. The election is in recognition of Carl's extensive accomplishments in the field of engineered textiles and fibers and his many contributions to the programs and students at NWI.
Carl received his Doctorate Degree in Polymer Engineering from the University of Tennessee in 1982 and joined Hercules Inc. in Wilmington, Delaware where he initially worked on polypropylene resin developments for fibers, controlled permeability films and even solid rocket propellants. Over the ensuing 40 years, Carl transferred to Covington Georgia where he is currently located, accepted positions of increasing responsibility and made numerous contributions to the advancement of fiber and fabric technologies that have found their way to benefit our every-day lives. This year, 2022, Carl announced his retirement as Manager for R&D in the Americas at FiberVisions; an Indorama Ventures company.
Some of Carl's most significant contributions in the field of fiber and fabric technology include developing the basic quantitative understanding of molecular properties to melt rheology to fiber spinning for polypropylene, being on the cusp of bicomponent fiber technology using state of the art plate design, and developing high opacity fine denier fibers for the wet wipes market.
Since the early 2000s, Carl has been an active member of NWI. He has served on the Industrial Advisory Board Executive Committee, served on and, most recently, chaired the Scientific Strategy Advisory Board (SSAB), led the Materials Research Focus Group (RFG), is a member of three of the 5 RFGs that help to guide the institute and had helped to develop and improve the Institute's by-laws.  Carl has been a significant contributor to the content of training offered by NWI and INDA; the Association of The Nonwovens Industry, and mentors 4-6 PhD candidates in the field of engineered textiles annually.
As an Emeritus Member, Carl plans to continue to support the missions of NWI through participation on Research Focus Groups and student mentoring.
In addition to his technical accomplishments, Carl actively contributes his time to the Boy Scouts of America, the Knights of Columbus and his local church where he is the folk music leader.
Carl joins six others who have been elected as emeritus members of NWI over its 30-year history.
NWI is the world's first accredited academic program for the interdisciplinary field of engineered fabrics. Based at the Centennial Campus of North Carolina State University in Raleigh, NWI is an innovative global partnership between industry, government, and academia. NWI has over 45 member companies / organizations spanning the breadth of the Nonwovens value chain.  https://thenonwovensinstitute.com
FiberVisions, an Indorama Ventures Company, is the world's largest producer of specialty polyolefin monocomponent and bicomponent staple fibers and the global leader in developing, manufacturing, and marketing polyolefin staple fibers for nonwoven applications.   https://www.fibervisions.com/fibervisions