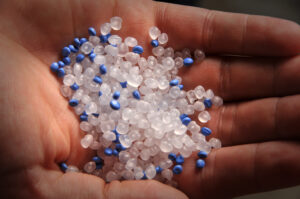 The Nonwovens Institute (NWI) was launched in 2007 as the world's first accredited academic program for the interdisciplinary field of engineered fabrics.
The NWI traces its history back to 1991, when the Nonwovens Cooperative Research Center (NCRC) was established as a State/Industry-University Cooperative Research Center with matching grants from the National Science Foundation, the State of North Carolina, and several industry partners. In 1998, upon the conclusion of NSF grant funding, the NCRC continued to enhance its technology and research capabilities while growing its membership to become North America's largest State-Industry-University Cooperative Research Center. NCRC was discontinued in 2007 and all programs under NCRC were merged into the Nonwovens Institute.
NWI is a university-wide unit that brings together disciplines from Fiber & Polymer Science, Engineering and Paper Science.  NWI's faculty come from participating units on campus and partner institutions outside of NC State.  NWI students receive their degrees from their home departments, but their research will be focused on a topic relevant to the needs of the nonwovens and affiliated industries.  All of our students also complete a Graduate Certificate in Nonwovens Science and Engineering.