News and Notes
13 NWI Student Researchers to Present Posters at 2023 RISE® Conference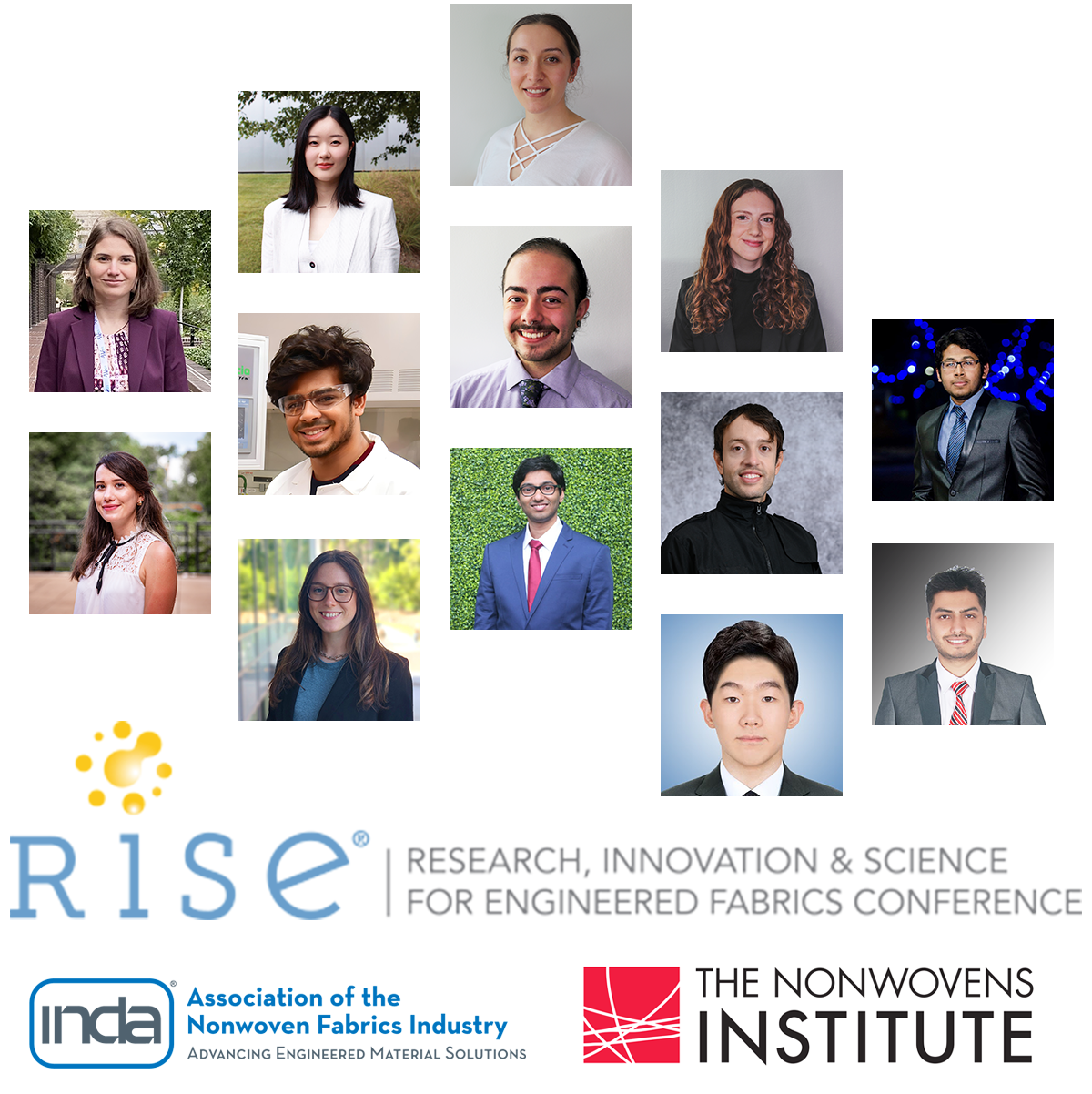 Providing students with the opportunity for exposure to both excellent academics and industry professionals is one of the greatly appreciated characteristics of The Nonwovens Institute (NWI). During the Institute's 2020 5-year Review, several students interviewed by the review team commented upon the strength of the faculty associated with NWI and the linkage between industrial members of the Institute and their research work. Students commented that "NWI offers us an opportunity to work with 'real world' experts and technical leaders to a far greater degree than our peers."
At the upcoming RISE® conference to be held on the NC State campus September 26-27 students will again have the unique opportunity to interact with some of the most innovative minds in the field of engineered fabrics. Thirteen students will be presenting their work in a poster session from 5:00–7:00 pm at the Lonnie Poole Golf Club on the campus of NC State, offering conference attendees and students alike a forum for interacting and discussing their work. These students represent a variety of research interests and come from a number of different schools and departments across the university; highlighting NWI's multidisciplinary foundation. Each of the students not only studies under outstanding members of the NC State University faculty, but is also mentored during their studies by at least one representative from NWI member companies.
The RISE® conference, organized by INDA – the Association of the Nonwoven Fabrics Industry, is in its 13th edition. INDA serves hundreds of member companies in the nonwovens / engineered fabrics industry doing business globally. Since 1968, INDA networking events have helped members connect, innovate and develop their businesses. INDA educational courses, market data, test methods, consultancy and issue advocacy help members succeed by providing them the information they need to better plan and execute their business strategies. INDA Media is the business-to-business publishing arm of INDA and publisher of International Fiber Journal and International Filtration News, which reach a vast network of professionals who employ fibers, filaments, and filtration systems to optimize their application environments.
NWI student researchers presenting at the 2023 RISE® conference include:
Anastasia Timofeeva – "Dynamic, In-situ Characterization of Failure Modes in Fiber Spinning"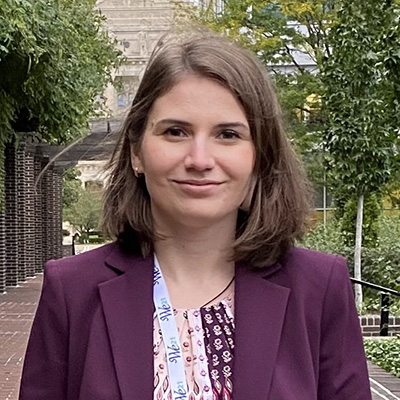 Anastasia is a student in the Department of Mechanical and Aerospace Engineering where she is advised by Professor Kara Peters, Ph.D. and Associate Professor Mark Pankow, Ph.D.  Her research focuses on the detection of defects in fiber spinning using high-speed polarization imaging.  Anastasia is a 2023-24 co-leader of the NWI Student Group and has previously received an award for the "Best Overall Presentation" at NWI's Spring 2023 meeting.
Busra Ozdemir – "Charging Behavior of Nonwovens"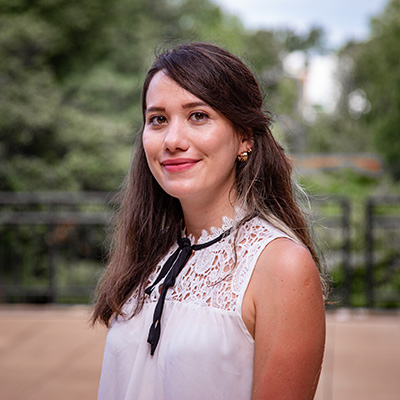 Busra is a student of Professor Behnam Pourdeyhimi, Ph.D., in the Fiber and Polymer Science program of NC State's Wilson College of Textiles. Busra's work explores the performance of respirators using electrostatically charged nonwoven filter media over time and assesses their compliance with standardized testing protocols.
Christine Lee – "PLA Nonwovens"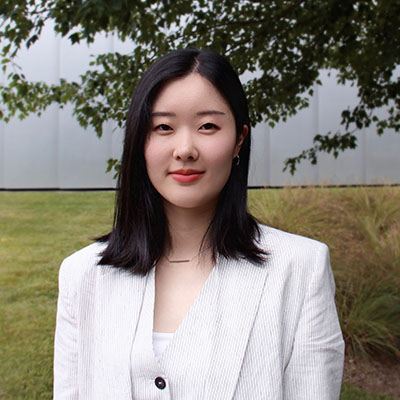 As a student of Dr. Pourdeyhimi and Dr. Mehmet Dasdemir, Christine hails from the Wilson College of Textiles at NC State.  She is investigating the structure-property-process relationships of nonwovens (spunbond and meltblown) produced from polylactic acid (PLA).
Dominic Garcia – " Thermal Bonding Mechanism of Polyester and Effects of Additives"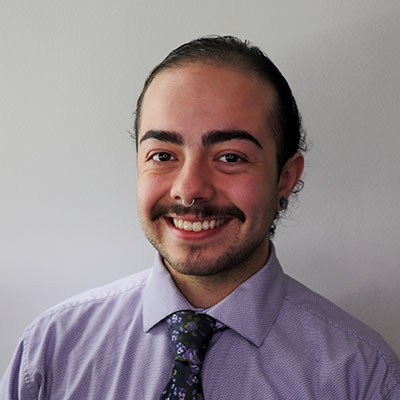 Dominic is a student in the Department of Textile Engineering, Science and Chemistry at the Wilson College of Textiles where they are advised by Associate Professor Eunkyoung Shim, Ph.D. They will present on thermal bonded polyester nonwovens and improvements in melting behavior and nonwoven fabric quality.
Jose Fernandez – "Understanding Fundamentals of Biodegradability of Polymer Blends and Additives for Nonwoven Applications"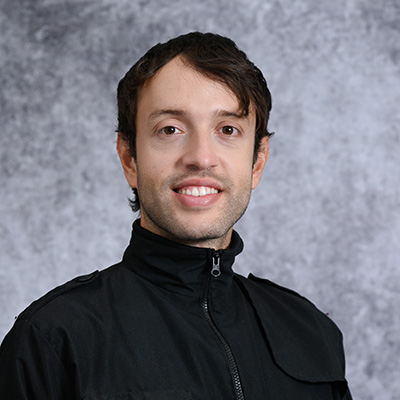 Jose is a student in NC State's College of Natural Resources, Department of Forest Biomaterials and is researching the biodegradability and composability of fibers produced from PLA and blends of PLA and other polymers in nonwoven applications.  His academic advisors are Professor Richard Venditti, Ph.D., and Associate Professor Joel Pawlak, Ph.D., of the Department of Forest Biomaterials
Lucille Verster – "Unravel Degradation Modalities of Bio-Based Polymers"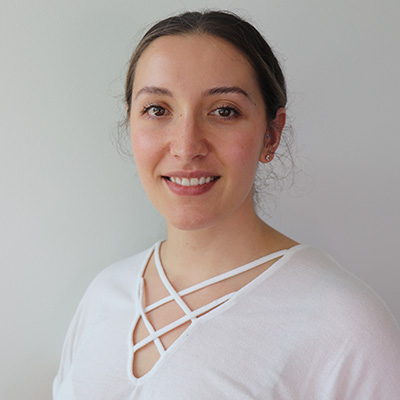 Lucille is a student in Chemical Engineering and Forest Biomaterials at NC State where she studies under the guidance of Professor Orlin D. Velev, Ph.D., (Chemical and Biomolecular Engineering) and Professor Lokendra Pal, Ph.D. (Forest Biomaterials).  She is developing an approach to conduct accelerated bench-scale degradation experiments to give quick feedback on fiber fragmentation. 
Morgan Gilbert – "Hydroentangled Cellulosic Nonwovens as Potential Reusable and Biodegradable Fabrics"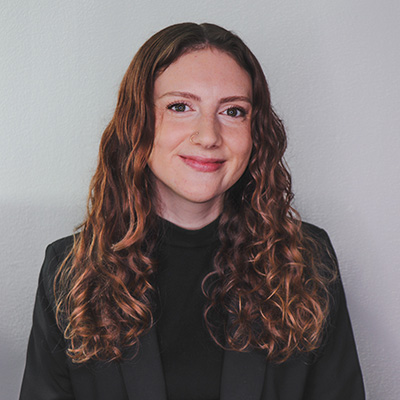 Morgan is investigating the impact that hydroentangling energy has on cellulosic nonwovens and their ability to withstand repeated laundering.  Morgan completed her master's degree at NC State this summer and is now moving into the  Fiber and Polymer Science Ph.D. program in the Wilson College of Textiles, Department  of Textile Engineering Chemistry and Science.  She is a 2023-24 co-leader for the NWI Student Group and receives academic advisorship from Dr.  Pourdeyhimi.
Nishant Bhatta – "Flow-less Coalescence Filtration Experiment: A Novel Approach to Study Instantaneous Saturation in Nonwovens"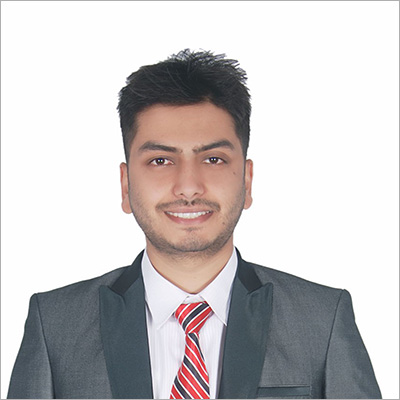 Nishant is a student of Associate Professor Hooman V. Tafreshi, Ph.D., in the College of Engineering, Department of Mechanical and Aerospace Engineering. His work studies the role of nonwoven's microstructure in promoting/preventing fluid transport, development of relationships for the wetting saturation of a nonwoven in terms of its microstructural properties and developing predictive relationships for the performance of coalescing filters. Nishant previously presented at RISE® 2022.
Shajid Rahman – "Modeling Compression-Recovery in Multicomponent Nonwovens – A Design Tool"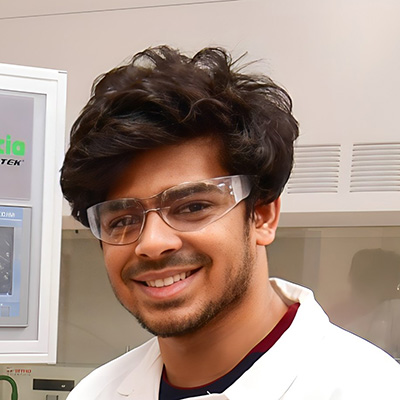 Shajid is a student of Dr. Tafreshi, in the College of Engineering, Department of Mechanical and Aerospace Engineering. His work aims to develop a microscale force-network model that can simulate propagation of normal and tangential stresses through fiber–fiber contact in a 3-D fibrous structure. This work explores the compression–recovery dynamics of a nonwoven fabric to develop relationships between compression and nonwoven microstructures.
Shyam Atri – "Computational Experimental Study on Particle Removal via Electrically Charged Multilayer Nonwovens"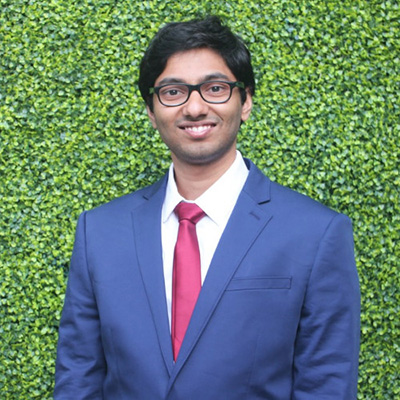 Shyam studies in the Department of Mechanical and Aerospace Engineering and is a student of Dr. Tafreshi and Dr. Pourdeyhimi. Shyam's research relates to computational and experimental studies of filtration/particle removal via electrically charged multilayer nonwovens.
SK Mashfiqur Rahman – "Numerical Simulation and Experimental Characterization of Nanofibrous Materials"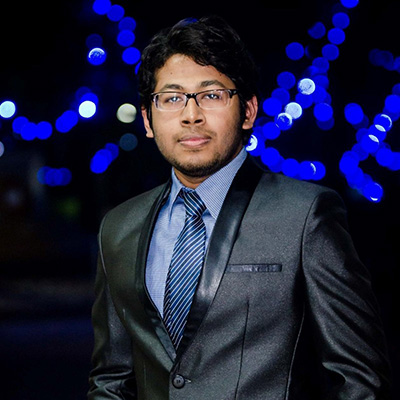 Mashfiqur is a student of Dr. Tafreshi in NC State's Department of Mechanical and Aerospace Engineering and Dr. Pourdeyhimi. His research focuses upon improvement in modeling for the electrospinning process through 3-D electrostatic field simulation. Mashfiqur previously presented at RISE® 2022.
Sophie Nunno-Gorbachev – "3D Printed Polymer Applications for Garments"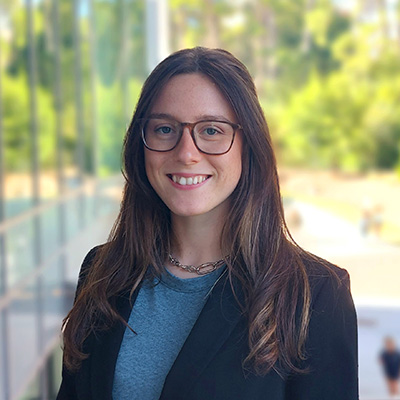 A student in the Wilson College of Textiles, Sophie is advised by Dr. Pourdeyhimi. Her research is focused on developing a methodology and knowledge around a novel technology for selective modification of fabric properties. She is investigating implementation of additive manufacturing may allow for designs to be printed directly onto a fabric, reducing material waste, simplifying the sourcing process, and streamlining manufacturing. Sophie previously presented at RISE® 2022.
Young Jae Kim – "Understanding the Influence of Molecular Ordering on Wetting Resistance"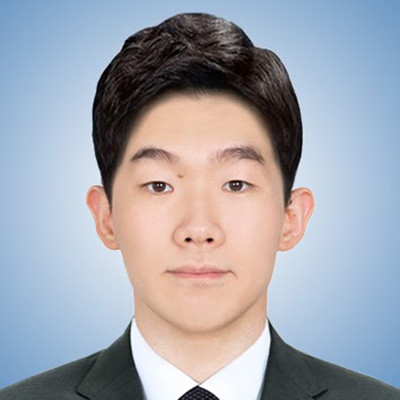 Jae Kim is a student of Associate Professor Arun Kumar Kota, Ph.D., in NC State's College of Engineering, Department of Mechanical and Aerospace Engineering. His work explores fluorocarbon-free nonwoven protective clothing due to environmental concerns surrounding the decomposition of fluorocarbons into bio-accumulative and carcinogenic compounds. This work explores the hypothesis that properly designed nonwoven structures can provide wetting resistance equivalent to fluorocarbons.
Are you interested in student research opportunities with NWI?